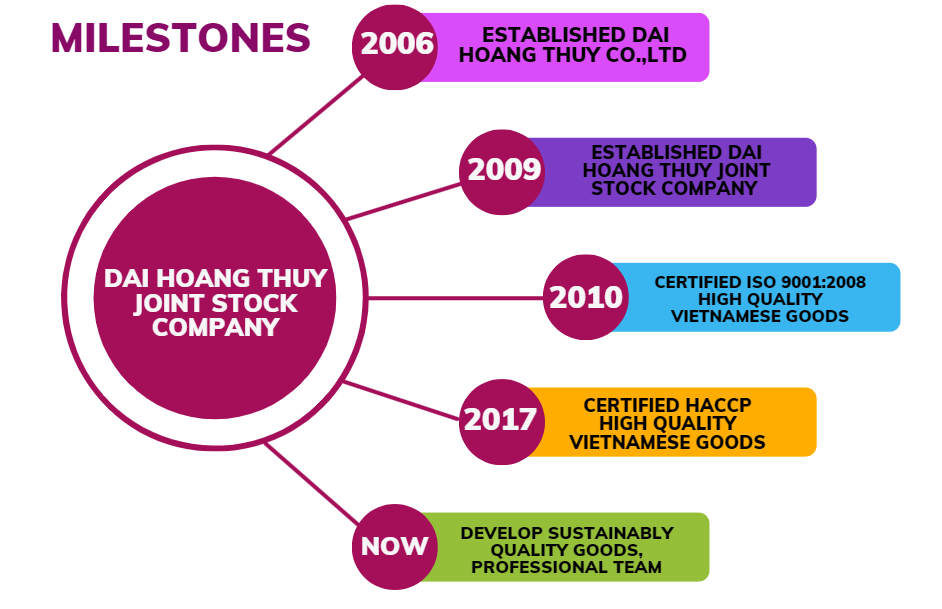 Throughout the career path, originating from the small establishments formed from 1996 to 2006, it was officially established DAI HOANG THUY JOINT STOCK COMPANY, the Company always tries to develop to exploit its full potential. About the product as well as our own brand is the "PARIS" brand, we always take the criterion "QUALITY SHOULD BE BRAND", since then, a lot of people believe in using the product more and more widely. In the market, since then our company has continuously received great and respectable awards in the coffee business village such as: ISO 9001: 2015 Certification, HACCP, National Quality Award, Certification of award. Vietnam Golden Dragon Cup, 2009 Brand Excellent Gold Cup award and many other awards…
The reality of the economic life of Vietnamese society in recent years shows that, in the context of a market economy with fierce competition, the management of human resources in each organization has a meaning. It is very important that it determines the existence and development of each organization.
In the face of competition between business organizations, even among those countries at first it was only competition in capital size, then moving on to technology. Today, with the trend of globalizing the toughest, most strategic competition between organizations, it is competition for people. Therefore, human resources have become the most valuable asset, the key to the success of every organization, every business in the market economy. One of the most important and important factors of the economy is the management level of the ministries and the skill level of production workers. This is a decisive factor for every business because our country is in the process of industrialization and modernization of the country, with modern machines and equipment, how will people adapt? When the economy is always fluctuating with the changes of science and technology, what will be the problem of human resources? It requires managers a lot, how to bring about the highest efficiency? people are both a goal and a motivation for all business activities that play a huge role in the success or failure of the business. And management is ultimately about managing people. Due to recognizing the importance of human resources to the economy in general and to businesses in particular, DAI HOANG THUY GROUP is also striving for strong development of human resources, currently, human resources are developing and distributed over 63 provinces and cities nationwide, as well as exported to oversea markets such as UK, Polland, Holland, China, Singapore, Philippines….
With a team of professional as well as marketing technicians, always dedicated to caring customers carefully, taking the slogan "quality makes brand" this marked a huge turning point for the Company's success.